UK Circuit
The UK Circuit is a collection of FACEIT Hubs designed to increase the potential of the UK & Irish scene.
roles
web designer, front-end developer
thumbart of uk circuit website
how it startedThe UK Circuit wanted to establish a website that would increase the attraction of CSGO players in the United Kingdom and Ireland. For that, it had to be informative for new and current players. Consequently, we decided on the website pages. Some of which you can see below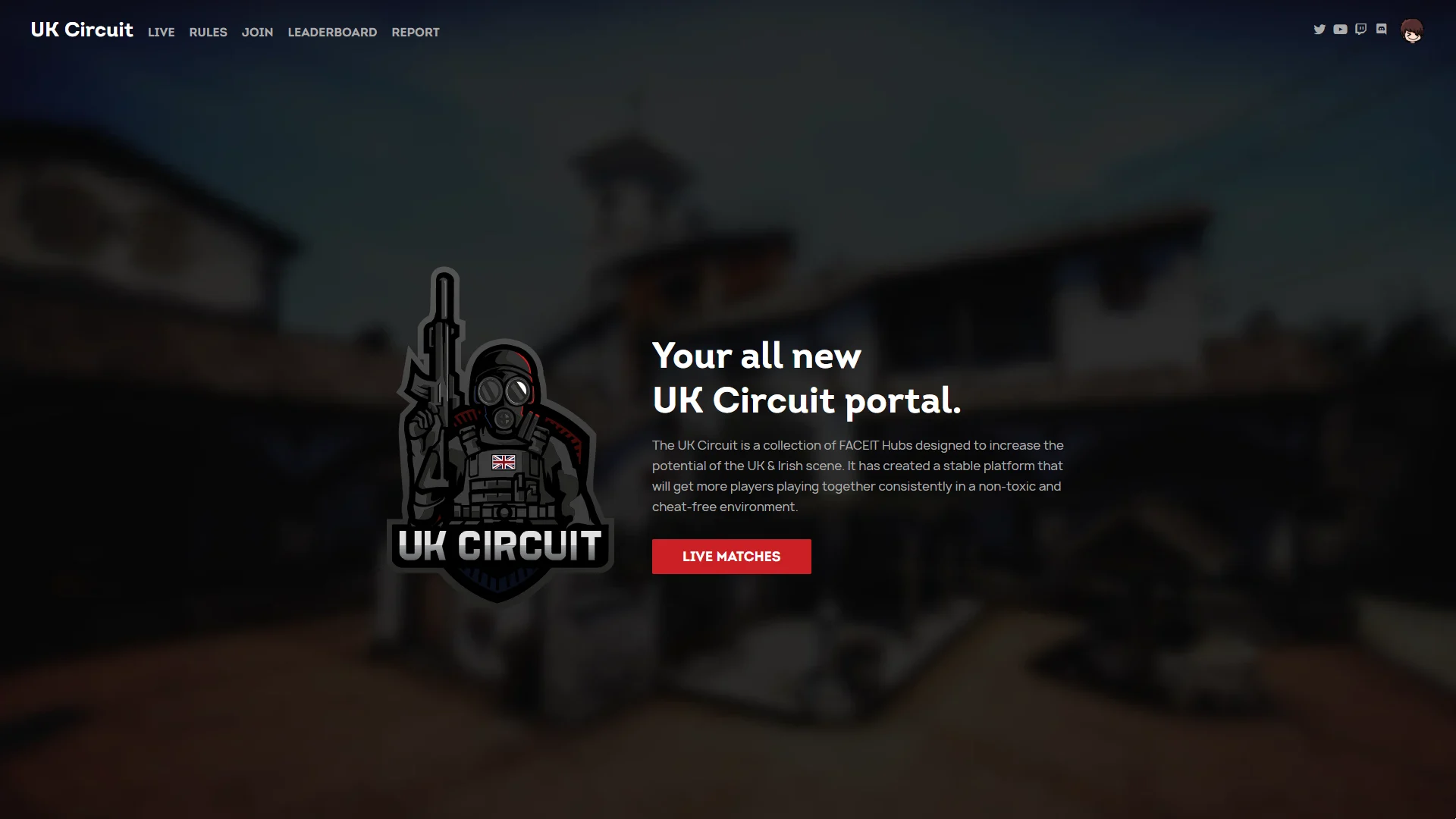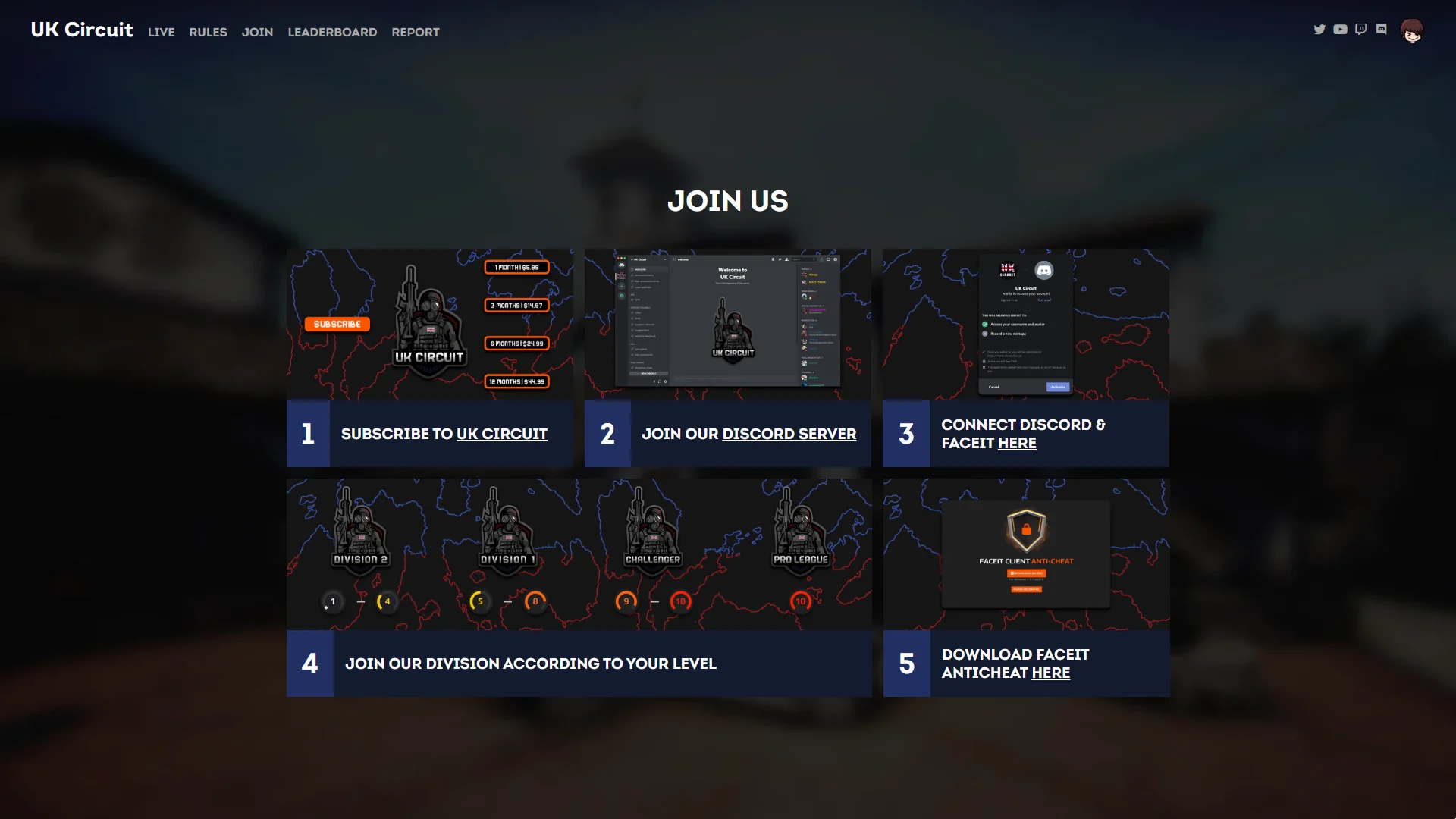 (not the creator of graphics in join us page + uk circuit logo)
progress of the websiteExpanding on with the pages of the website, they wanted a reporting system to save reports that are simple to navigate through for users and staff members as well as a leaderboard page.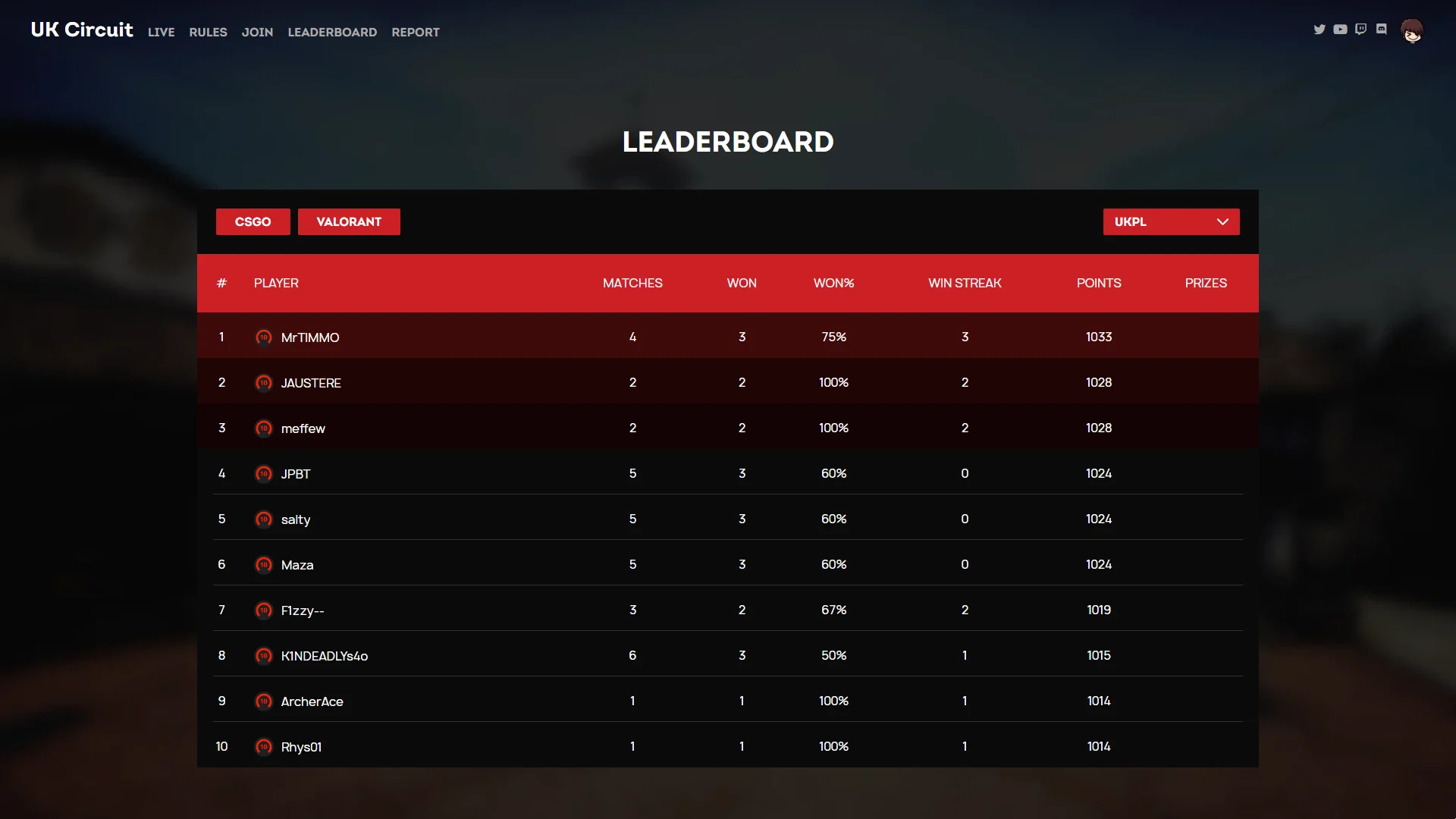 problems facedThe reporting system the UK Circuit previously had contained a few issues that needed addressing:

-> Inefficient store-keep of the reports among staff members
-> The authenticity of a sent report
-> Unavailability for the player to view their reports unless directly reaching a staff member

Taking these issues into consideration, we were able to decide on the logic behind the pages of the website.
solutionAfter discussing with the staff members, we decided to create a report form that can only be accessed by users that have their accounts authenticated within the website. It contained a list of previously played matches as well as the players that were in it. Then the creation of an admin page along with a user page containing the reports list.