Jockie Music
Jockie Music is the most feature-rich Discord music bot with support for sources such as Spotify, Deezer, Tidal, Apple Music, Soundcloud and more.
roles
graphics designer, front-end developer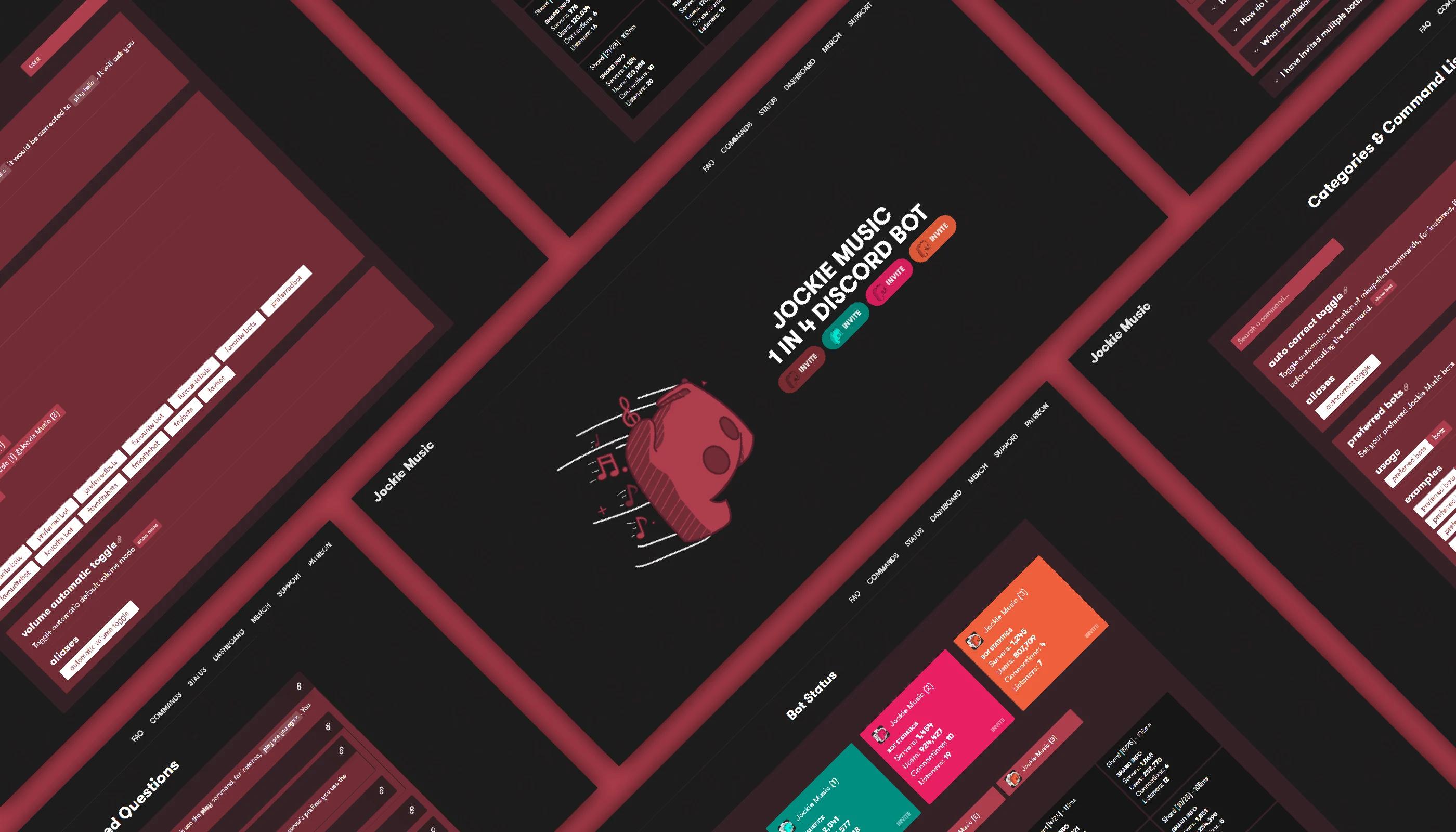 thumbart of jockie website
a discord bot that serves allJoakim had the idea of creating a bot that would replace not just one, but multiple bots at a time; and as time passed, designs for the bot and also a website were requested.
the beginningA great start would be creating an avatar for the bot, with different versions of the avatar for each season. Moreover, since the bot was only targeting Discord users, I decided to have the discord logo as the base for the avatars but with some modifications to spice up the look. The project started with 4 bots, so 4 colours came to be.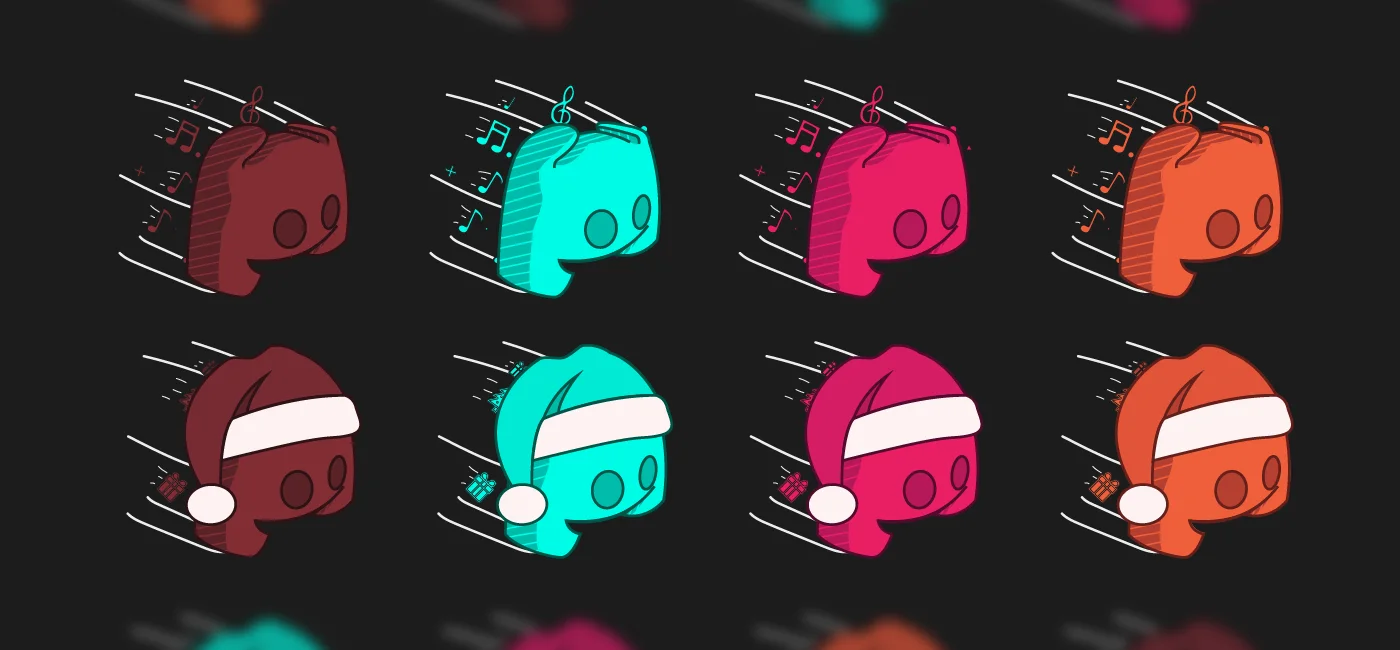 default avatars + winter version
growing biggerAs the bot evolved, a website was requested to have more people invested in the bot. After a lot of discussion with Joakim regarding the requirements of the website, it finally came to completion. Here are some nice previews: